POSITIVE : latin positivus "POSED" that is to say which rests on something. Everything is based on facts, on experience. The positive mind is the one that seeks reality and utility in everything.
PRODUCTION : from "PRO" which means "forward" and "DUCERE" which means "to lead". From the Latin "PRODUCTION" which means growth, lengthening, giving birth.

Farmers are facing increasingly complex challenges: striking a balance between economic performance, environmental preservation, and meeting societal expectations. While farmers enjoy a positive image among the public, the act of production is sometimes questioned, mostly due to a lack of understanding of ongoing improvement efforts.
All employees of DE SANGOSSE want to contribute to changing this perception and restoring agriculture to its former glory. This is the foundation of Positive Production®, which is not a partial or biased view of agriculture but rather a realistic vision of its future.
The Positive Production®, is a response to the expectations of professionals who, contrary to what critics of the agricultural world may suggest, are not static in their practices but actively seek innovative solutions on a daily basis to consistently improve their production and ensure an adequate quantity..
This vision of the company is reflected in actions towards farmers, distributors, influencers, through collective and individual initiatives, and new, more integrated approaches. L'The goal is to offer a reassuring approach for agricultural professionals, and thereby provide a reassuring image of agriculture for the consumer.
To assist and support them in the agroecological transition, DE SANGOSSE offers a trajectory of progress for crop nutrition and protection based on concrete, effective, sustainable, and widely accepted solutions.

At DE SANGOSSE, conviction is paired with pragmatism, aiming to reconcile...
The short-term of
the economy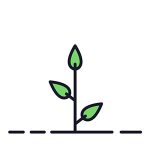 The economic sustainability of farms with high-performing, useful, efficient, competitive, and profitable solutions.
The medium-term of
quality of life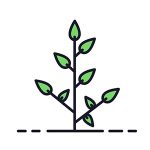 Quality of life is enhanced through the combined use of decision support tools, safe and effective cutting-edge technologies, and innovative connected equipment that promote thoughtful, controlled, and measured production practices. Advisors, distributors, and farmers should take pride in their professions. This way, they can speak about them and reassure society about their practices.
The long-term of
the environment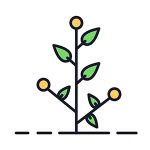 The protection of the environment, soil, air, and water resources is achieved through advice, information, training, and the offering of customized alternative or combined solutions that allow practices to be adapted to the needs of plants or to health risks.
The expertise of DE SANGOSSE teams and their in-depth understanding of the agricultural worldexpertise enable them to offer professionals a forward-looking project that resonates with them and addresses their needs, daily concerns, as well as societal expectations.

To deploy and combine virtuous BioSolutions that encompass the entire crop cycle, ensuring both the sustainability of agricultural operations and the respect for the environment and the health of users and consumers.

This represents a profound evolution: changes are necessarily gradual, thoughtful, and continuous. The goal is to push the boundaries of innovation, experience sharing, and cross-functionality, without stopping at the short term. It involves working towards more virtuous practices in every production domain to enhance system performance. Producing with more reasoned inputs and fewer impacts is the first step on a long journey. Positive Production® is a just and forward-looking mission that we all embody every day.